Australian Christmas food Carnival - 2017
By Admin
79
The most awaited time of the year is here. The songs in the air are loud and merry, the weather outside is snowy and chilly; the houses are lit with beautiful sparkling lights and that's when you can say that the Christmas is here. Finally, the holidays are here.
It's that time of the year where the enjoyment is at the peak and gatherings are just so many. Friends and relatives flying down from all the nook and corner to celebrate Christmas. What can be more exciting and happening when it is the festival time? Nothing more but finger licking, lip smacking and tummy craving Food. So, let your taste buds lose and give them a treat at Australian Christmas food Carnival -2017.
Quench your thirst and satisfy your food urges by indulging into the vast menu at the Carnival which is perfectly combined keeping the most tempting and demanding food in mind.
The Special feelings not always comes with people, Sometimes It's the food that make you feel Special- @ Mia
Just click to get this carnival traditional food right now at ozfoodhunter.com.au
Roasted Turkey :-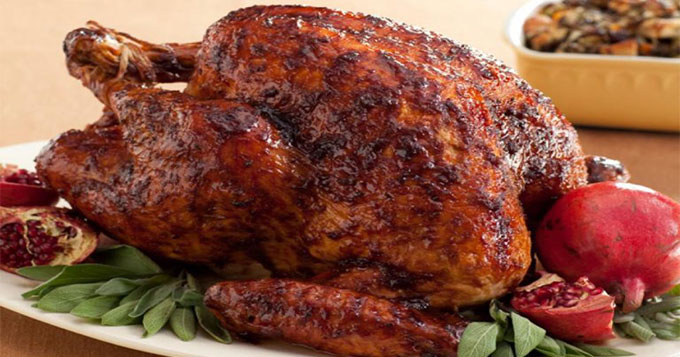 Begin your day at Australian Christmas food Carnival -2017 with the most liked dish by all and the cuisine loved worldwide that is the "Roasted Turkey". Let the juices of the yummy meat seep into your craving tummy as you take its first bite. Though it's a tradition to have Turkey for Christmas, we are sure all love its flavour and taste when it's chewed and its juices just make your life worthwhile.
Order Roasted Turkey Online at Order food online in sydney
BBQ Ham :-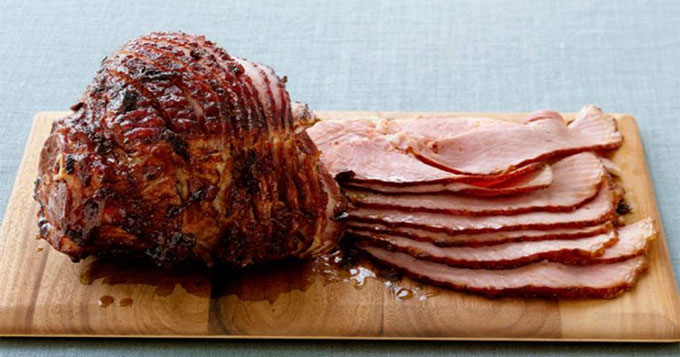 Enjoy the most delicious flavour of the BBQ sauce when it is poured over the Ham and barbequed till brown. Let your teeth feel the crisp and your tongue feel the meat melt while you relish on BBQ Ham dish. Relish the crispiness and the juiciness of the dish at the same time. Now that's what we say is the beauty of BBQ Ham.
Order BBQ Ham Online at Food online in Melbourne
Chilli Prawns :-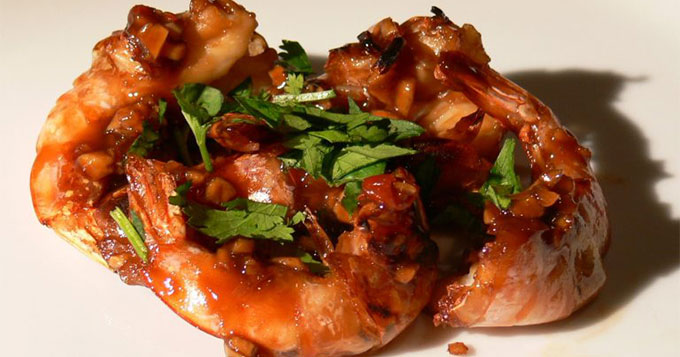 Feel the heat in your mouth as it is snowing out by trying the yummy Chilly Prawns. These yummy little spicy fellas will surely tickle your every nerve and make your taste buds go "Its Hot but Yummy". Enjoy the blast of spice with the soft prawn meat as you put this whole fella in the mouth at once.
Order Chilli Prawns Online at Chilli prawns online Delivery & takeaway
Dessert & sweets :-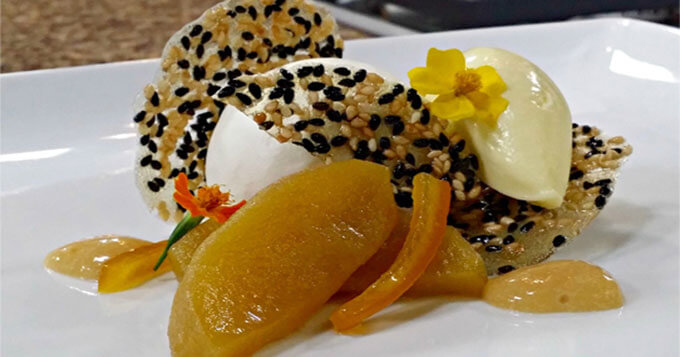 Any festival, party or gathering is incomplete without the Dessert which gives your body and soul a good feeling. This Australian Christmas food Carnival -2017 will not disappoint you either. Attack the Dessert bars and finally quench all your cravings. The sweetness mixed with hotness and cold; crisp and sour are what these desserts are craved for. "Try all and leave none" is the rule to be followed at the Dessert Section. Forget your diets and calories count, let yourself lose and enjoy the food at Australian Christmas food Carnival -2017.
Order Dessert & sweets Online at Food Delivery & takeaway in Perth
Creamy-chicken :-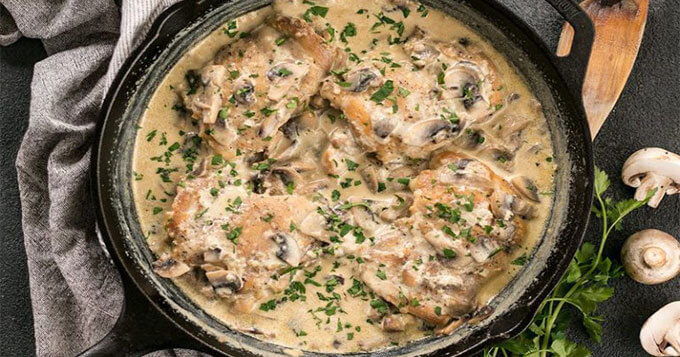 Are you a cheese and cream person? If it's a yes then this dish is never to be missed. ". Let your tastebuds feel the need to thank you as you indulge in the "Creamy Chicken" licking your lips off the oozy cream. Meat and cream is indeed a heavenly combination.
Order Creamy-chicken Online at Food Delivery & takeaway in Ballarat
Spiced Lamb chops :-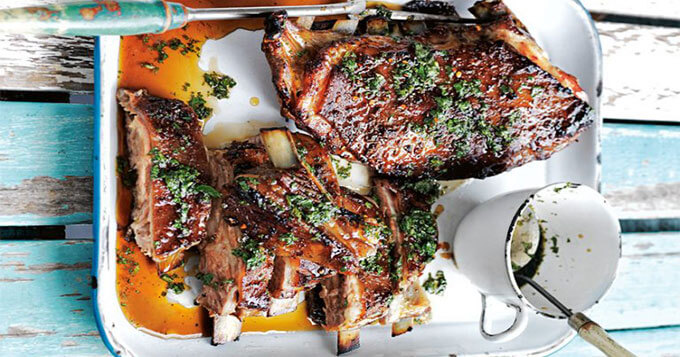 "If it's done it has to be done right" is what they say about the Lamb Chops. So, why don't you let your spice craving end with all-time favourite "Spiced Lamb Chops". Breathe in the aroma and bite those yummy chops with all its marination and spices filling your mouth.
Order Spiced Lamb chops Online at Food Delivery & takeaway in Adelaide
Grilled Australian Snapper :-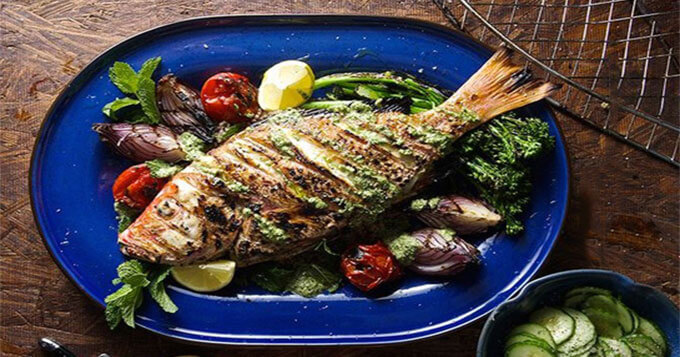 If it's a grilled dish it sure has to be a fish. The freshness and the charred grill taste will surely make your mouth go all watery and drooly. One of the best-grilled dishes of all time is The Grilled Australian Snapper. So why give it a second thought, just dig in and enjoy every bite.
Order Grilled Australian Snapper Online at Delivery & takeaway in Brisbane